Back
From October 12 to 16, visit the Days of Electric Cars at East Gate Mall!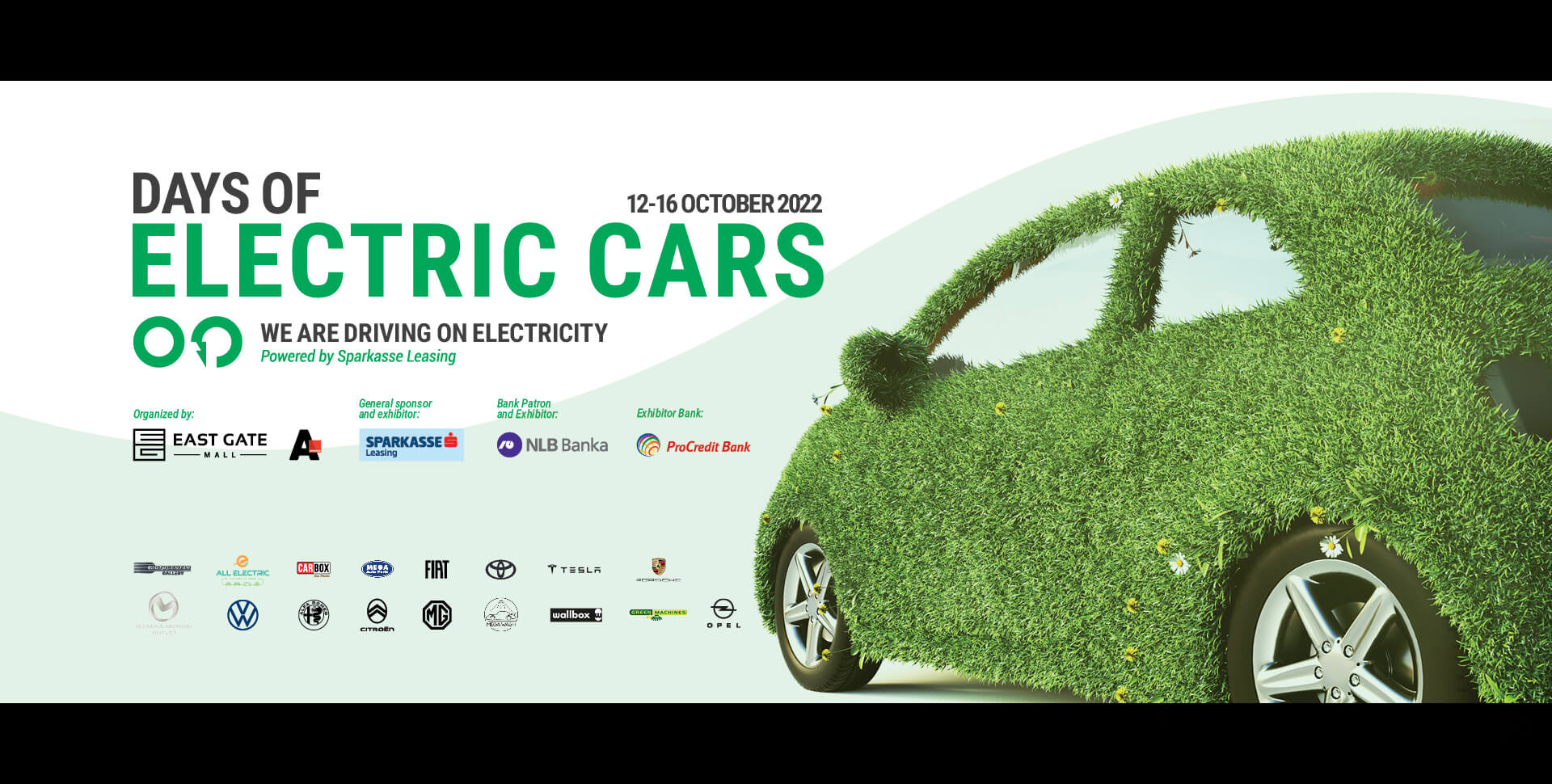 East Gate Mall this month together with "Avto-plus" is organizing the first fair of electric cars "Drive electric " – supported by Sparkasse leasing and under the auspices of NLB Bank.
All car lovers and mall visitors will be able to look at the exhibited models of electric cars and hybrids, and learn about their advantages to create a better and more ecological future.
Electric cars from car brands such as Tesla, Alfa Romeo, Fiat, Porsche, Citroen, MG, Toyota, Volkswagen will be exhibited at various places in the mall.
In addition to them, other types of electric vehicles and means of transport will be exhibited:
– electric cleaning machine from Green Machines,
– electric bicycle and electric moped from All electrics,
– as well as the first electric "fiat 600" in our country – which will be exhibited by the Innovation Fund and BB Classic.
At the fair, visitors, in addition to cars and scooters, will be able to see the chargers for electric cars of "Olympia Motors".
Procredit, NLB and Sparkase leasing will have counters where they will present credit lines for this type of car.
The fair of electric cars is open to everyone from 10:00 a.m. to 10:00 p.m. Parking is free and the car owners will be able to get discounts and special offers from Motocenter, Mega laundry, Mega Auto Parts Store and Car Box Auto Cosmetics.
On 15.10. On Saturday from 12:00 to 14:00, a presentation and a special representation of the vehicles will be held in the mall, where visitors will be able to learn more about the characteristics of these cars.
See you at East gate Mall!