?>


TINEX to open a modern hypermarket in East Gate Mall

TINEX opens its first hypermarket within a shopping mall in October this year, which will be an innovative combination of Super Tinex and Delicatessen Tinex. TINEX hypermarket will introduce a completely new market experience, an aesthetically advanced, modern, and digitalized market for self-service where there will be an overall offer for daily consumption, 30,000 carefully selected products from Macedonian and world manufacturers in different categories. In addition to the usual assortment, there will be authentically arranged departments for organic food, grocery store, butcher shop, fish shop, and a bakery.
TINEX HYPERMARKET will be the only market in the shopping center and will cover 2,000 m2. As a key anchor of East Gate Mall, TINEX will complete the offer of products and services for visitors who, in addition to shopping and entertainment.
COSMO will cover 300m2 on the main boulevard, with an elegantly executed shop in French eclectic style, where cosmetics, perfumes, and jewelry from the world's top fashion houses will be offered.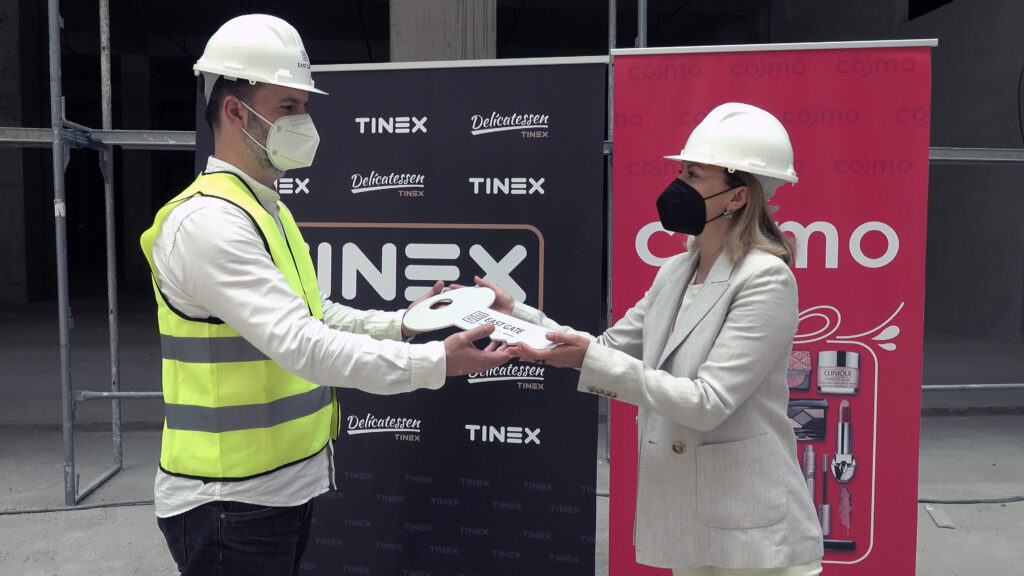 Cvetanka Hristovska, brand director of Tinex, handed over the designs for Tinex hypermarket and Cosmo to Aleksandar Tasevski, coordinator of large tenants and leader of the group of tenant coordinators at East Gate Mall, and said: "It was a challenge for TINEX to be part of the largest mall in the region. TINEX has the same vision and shares the same values ​​with the EAST GATE MALL. We managed to create a new creative concept with a new offer and even better service, and our inspiration is always our customers. By opening these 2 stores, Tinex opens 60 new jobs.