?>


THE FIRST KOLORRUN RUNS THROUGH EAST GATE MALL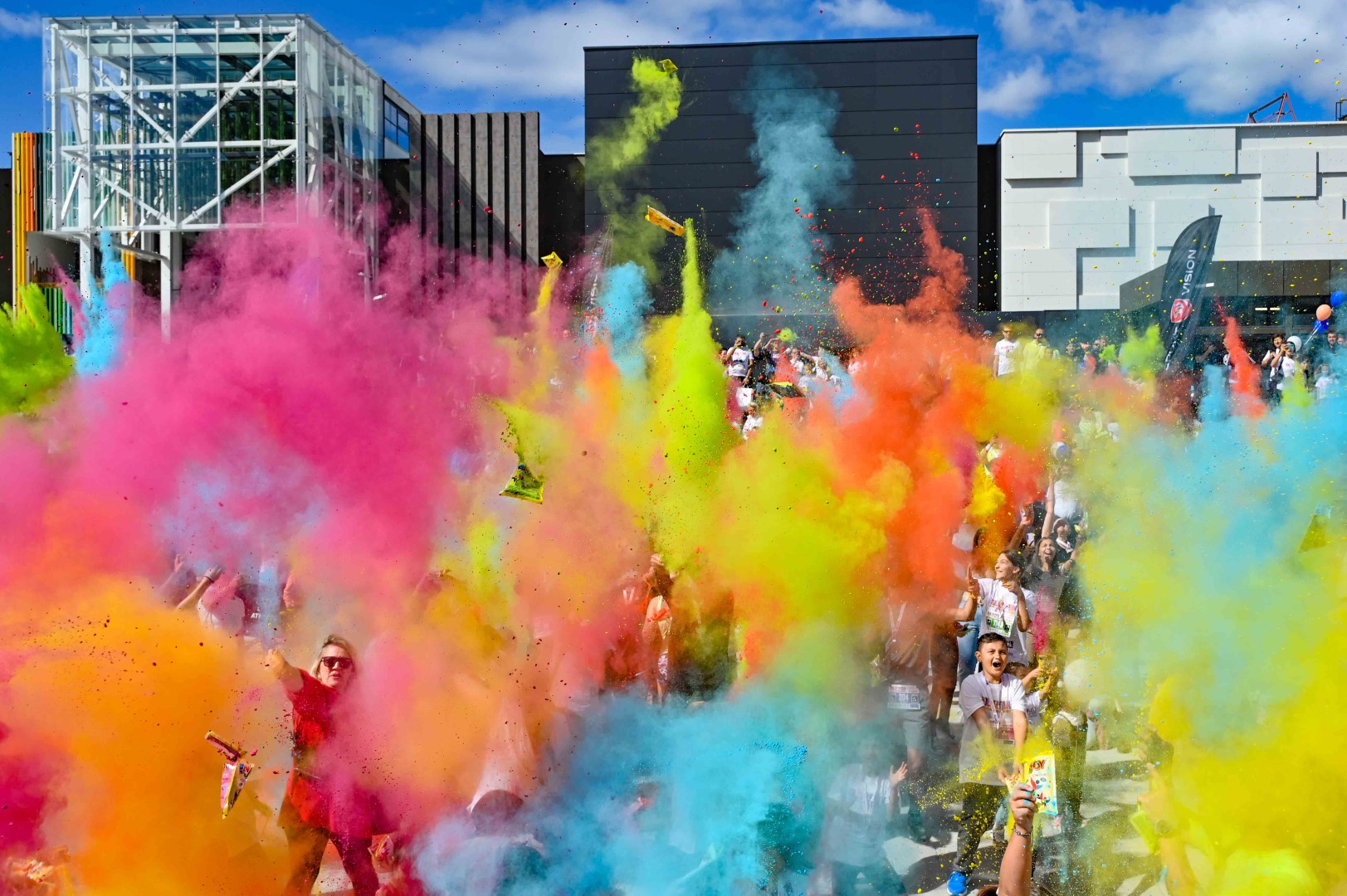 See image gallery – below the text
In a wonderful atmosphere, with lots of colors and smiles, KOLORRUN 2022 was held in EAST GATE MALL and in partnership with the KORRUNERS Skopje athletic association.
This race is special because professionals and beginners, individuals, companies and families, as well as children from 2 to 12 years old, can participate. The race started on Belasica Street in front of East Gate Mall, stretched on various routes along the river and along the parks, and the runners had a masterful finish through the glass boulevard of East Gate Mall to the amphitheater where the medals were awarded.
More than 3000 participants had fun throwing natural colors into the air that are used as symbols of success and life energy at all KOLORRUN races in the world.
@KORRUNNERS as partners and main organizers of KOLORRUN in East Gate Mall awarded 3 cash prizes to the fastest competitors in 10km absolute category.
The insurance company UNIQA Insurance Group AG, as the main supporter of the 10km race at the COLOR RAN 2022, awarded valuable prizes and gifts
Komercijalna Banka AD, as a supporter of the 2.5 km race for team building, awarded gift cards and gifts.
We all agree that the #KOLORRUN is a healthy initiative that encourages sports, fellowship and smiles, brings joy, and is a wonderful experience – and will grow into a tradition at #EastGateMall.
Please find here the running times and rankings: Tag Timing
Images from Pic2Go: www.pic2go.mk/korrunners2022/
Click on the image to view the full gallery.