Homepage > Brands > Pet center
Pet center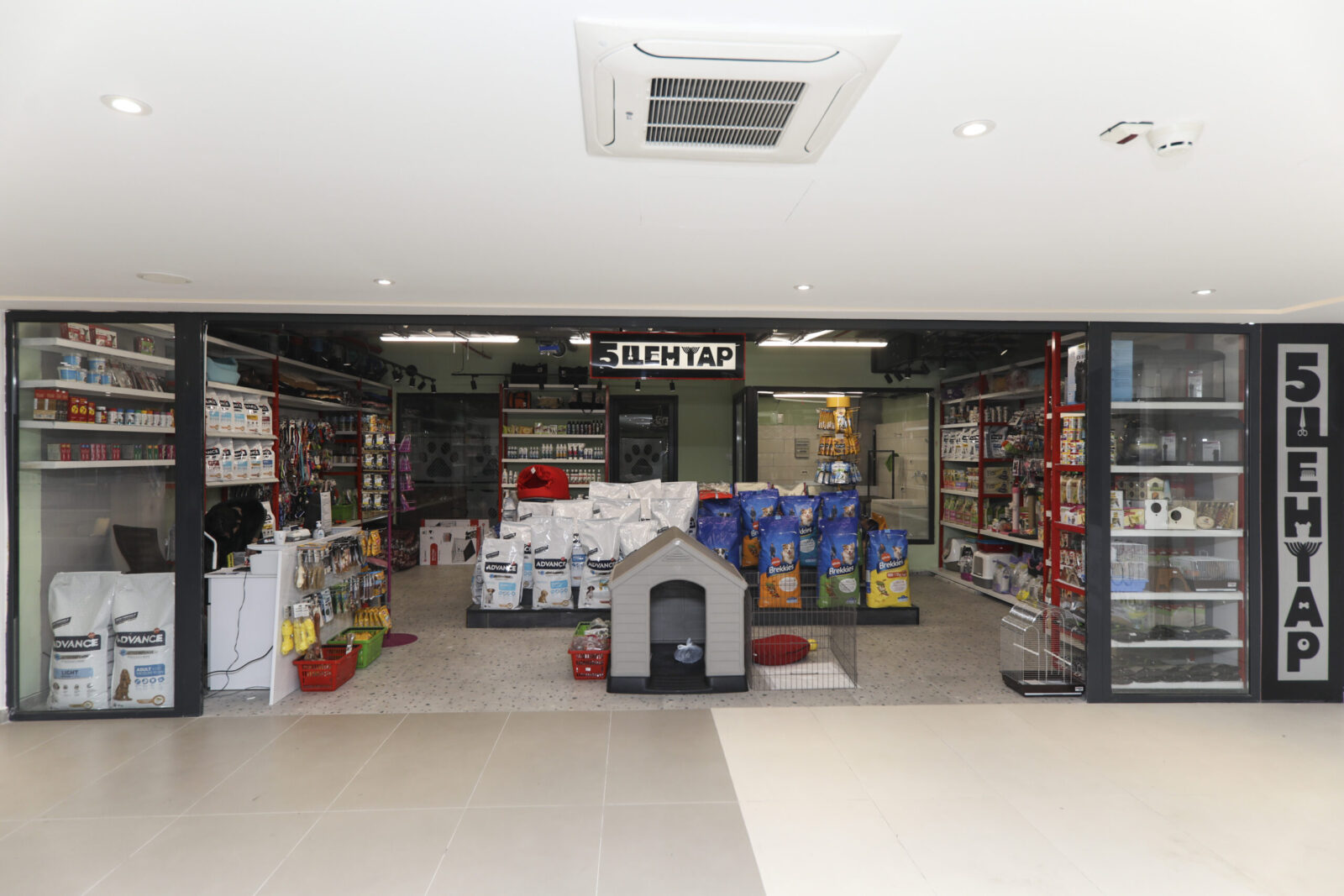 Open Everyday
Floor:
-01
Website:
Telephone:
Social Media:
Pets are an important part of the life of each of our team members.
They are actually an integral part of our families.
The love for animals also had a strong influence on the choice of our professions, so some of us chose the veterinarian, some devoted themselves to grooming, some to the proper nutrition of pets…
5 CENTER is dedicated to pet care
It was created as a collection of ideas of animal lovers and their daily needs and challenges they face.
Knowing first-hand the needs of dog and kitten owners in our city, we decided to have a Pet Shop, Grooming Studio and Pet Daycare in one place together with 5 Center.
At 5 Centar, we treat your pets the way we treat our own, with love, responsibility and dedication. With us, your pet will be placed in a clean, safe and comfortable place, so that you can relax and complete all the planned tasks during the day.
As part of 5 Center, there is a Grooming Studio where a team of professional groomers will take care of your dog's complete care and beautiful appearance. Treatments include bathing, brushing, haircuts and hairstyles tailored to the pet.
Proper nutrition is half health, so we have tried to provide the best quality food brands according to the type, size, age and needs of the pet. For pets with certain health problems, we have special veterinary food lines that will provide them with a healthier, more beautiful and longer life.
We look forward to meeting you and your pet in advance!