Back
SUMMER BOOK FESTIVAL 2022 BEGINS IN " TRI" – ON A NEW READING JOURNEY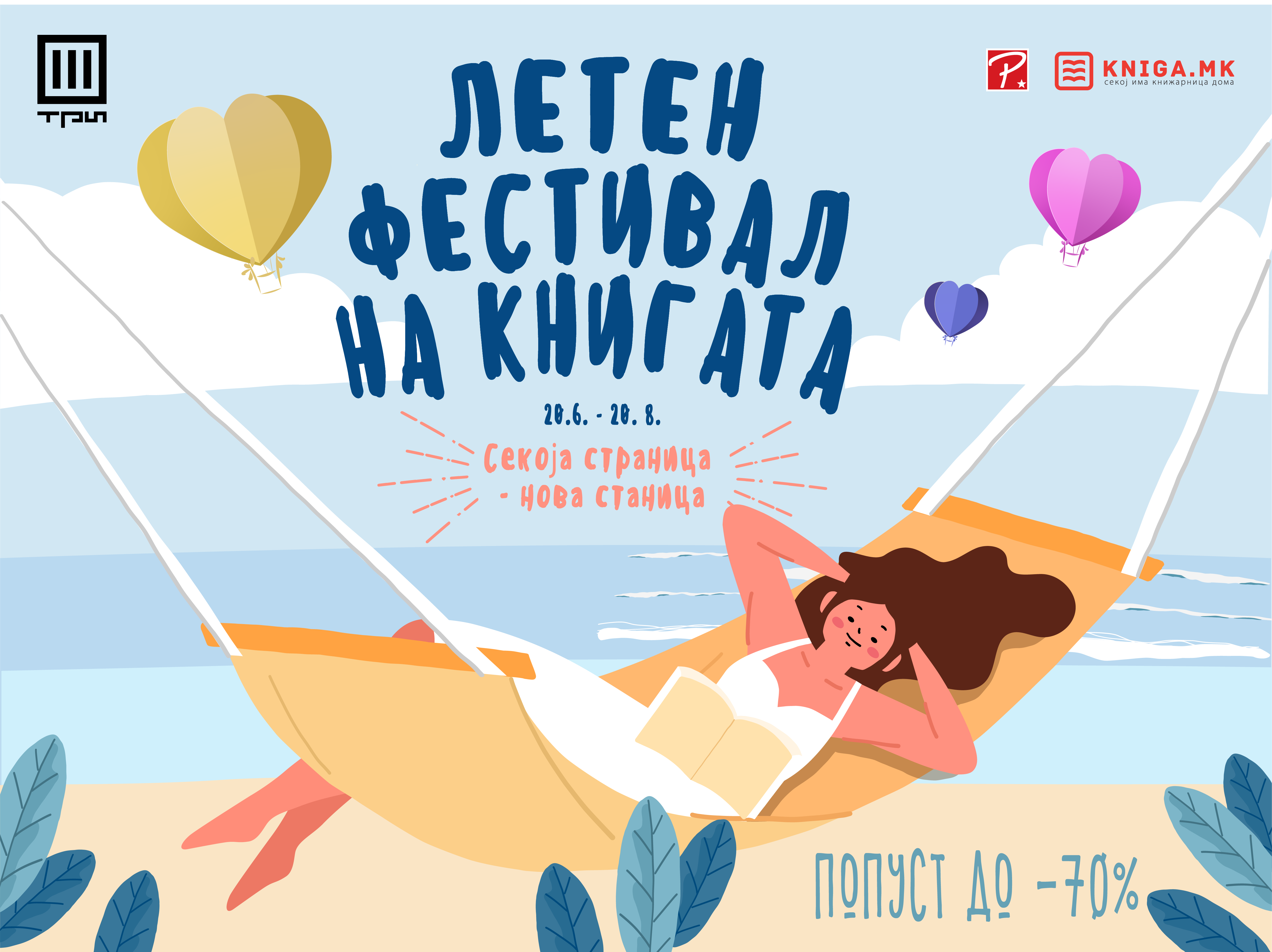 As summer approaches, all readers are looking forward to the Summer Book Festival, which is traditionally held at TRI from June 20 to August 20. So this year, under the slogan "Every page – a new destination", in all bookstores of TRI and at kniga.mk you will find an offer that will allow you as many books as possible under the thick shadows, on the sandy beaches, in the woods or in the heart.
Dive into the wonderful world of books and let them leave a lasting impression on you this summer. Some of the festival's advantages are the arriving titles, the big discounts up to 70% and the chance to get as many books as possible.
"One Summer Happened" by Tessa Bailey and "Wonderful World, Where Are You" by Sally Rooney are two long-awaited world literary hits that will be among the novelties. "The Wind-Up Bird Chronicle" will be housed in the home library section of Murakami's name, while "Hostages," "Shadow Box" and "Burning Girls" are waiting for you in the thriller section to give you goosebumps.. And in the popular science and psychology section, "The Body Keeps the Score" and "The Courage to Be Disliked" will give you the positive vibes.
You can find the catalog at the following link https://bit.ly/3y1yTfg with all the titles you should have with you when on your reading journey. When the destination is the heart, the books are the ticket!