Back
Vitana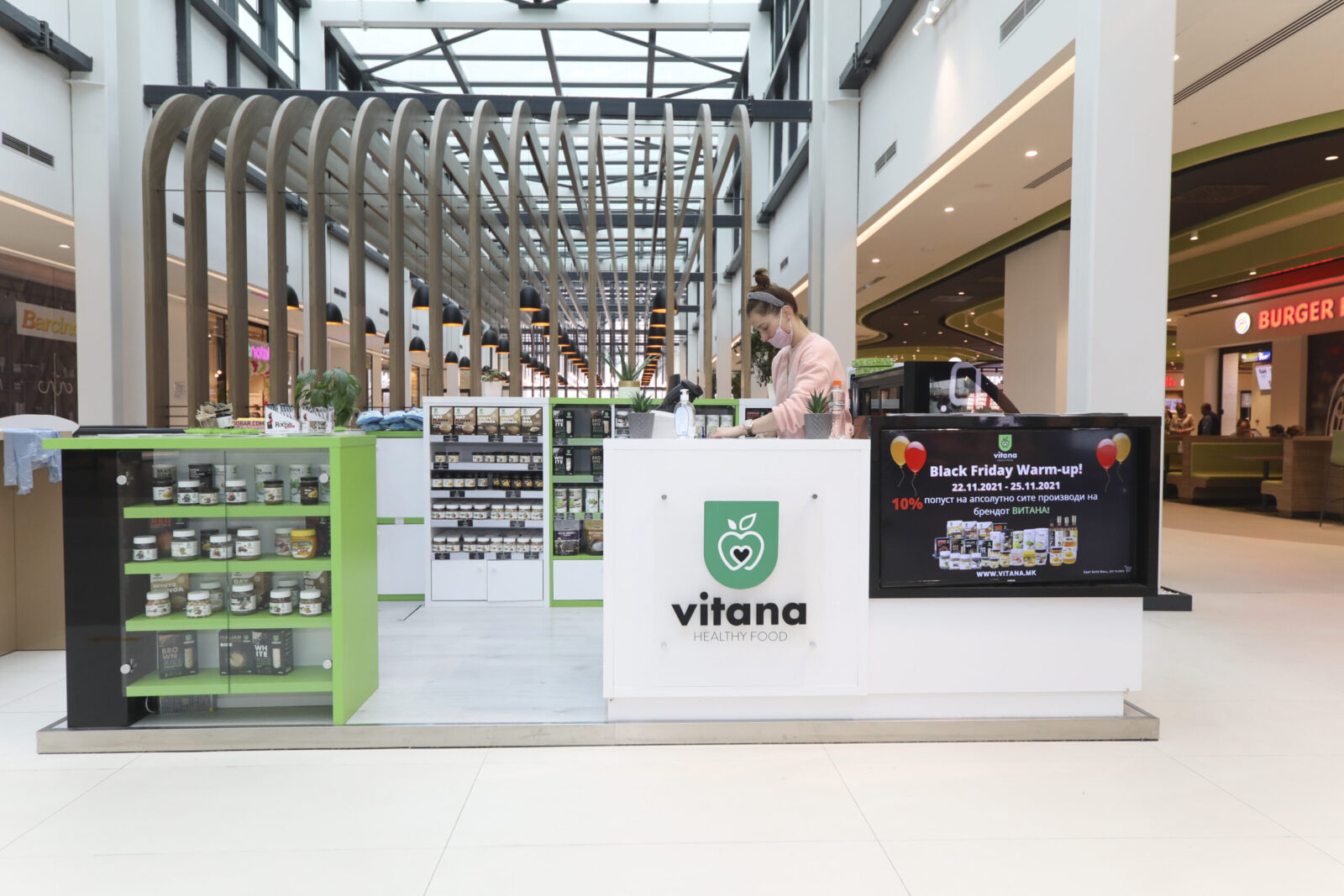 Open Everyday
Floor:
01
Website:
Social Media:
Welcome to healthy life style, welcome to VITANA!
Our vision: Create sustainable world from seed to plate.
Our mission: To give our personal contribution to improving people's health with natural, organic and nutritious food.
VITANA products are carefully selected and high quality, produced by renowned breeders from the local community and around the world. Our goal is to offer natural, organic and nutritious food for all those who want to invest in preserving their greatest wealth – health.
We are actively working on expanding our portfolio and to our great satisfaction the number of healthy, organic and nutritional products in our range is growing daily, and thus the number of satisfied consumers and buyers is inevitably constantly increasing.
As a certified company for organic food on the MK and the EU market, we have become part of a global network of companies that offer their products under the brand organic.
In East Gate Mall, on the first floor, next to the food section, you can find the healthy corner of VITANA, where you can find all our products.
Looking and feeling great is not a privilege, but a choice!