Back
Fresh Express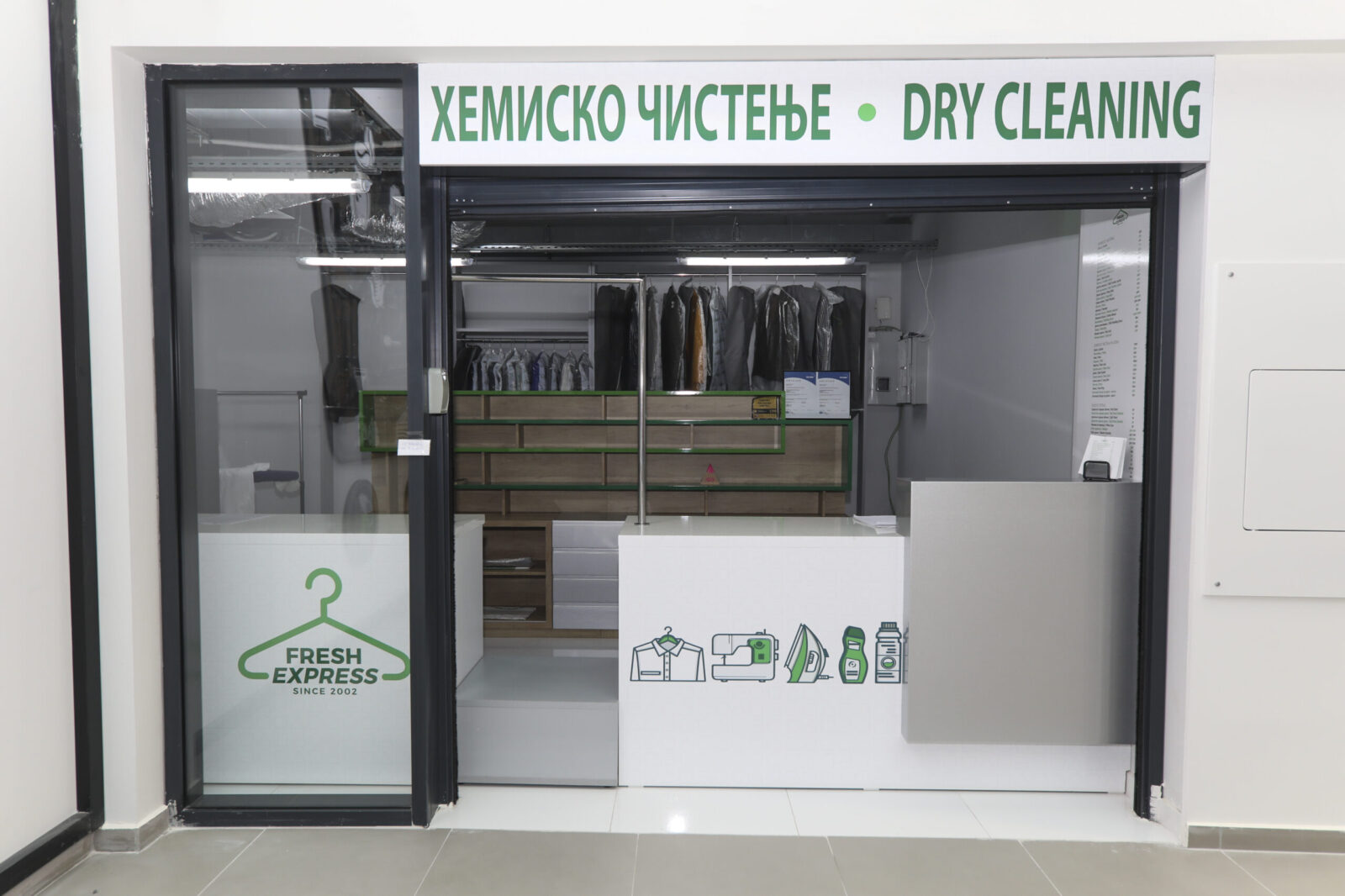 Open Everyday
Floor:
-02
Social Media:
Fresh Express is a dry cleaning store / launderette based in Skopje, capital of the Republic of North Macedonia located in the middle of the Balkan Peninsula in South-eastern Europe. It serves customers with both a private and (small) business character. It operates various cleaning machines, each with a specific character ranging from PERC-based-cleaning to professional wet cleaning and laundry. Like no other company, Vendora Kompani tries to educate its customers on how to treat the goods and about the possibilities of dry and wet cleaning.
In control of quality
Each person that is employed at Fresh Express has been checked professional in terms of qualification. The company has implemented internal and external trainings, all with the purpose that employees become better trained for their work itself as well as for the communications with the customers.
Fresh Express owns the EN ISO 9001/2015 certificate. This means the company operates a quality management system that will for sure meet customer and applicable statutory and regulatory requirements. Customer satisfaction is continuously investigated by questionnaires. All disadvantages that emerge from this are eliminated immediately. The company is aiming for continuous improvement.
In control of sustainability
Fresh Express also holds the EN ISO 14001/2015 certificate on environmental management. Regular control and servicing of machines is performed by its own technical service. This guarantees correct, effective and optimally efficient functioning of the equipment. Malfunction and irregularity are discovered by preventive checks in the earliest phase.
The company has optimization statistics that allow it to apply an exact dosage of chemicals during the (dry) cleaning process. Perfect process control and ultimate knowledge of washing processes prevents even the slightest amount of waste.
Fresh Express has an agreement with a professional company which is authorized for waste management. Its collection and transportation are aimed at transporting hazardous waste to specially designated places. The Institute of Public Health continuously monitors and tests the quality of the wastewater.
'Fresh Express is market leader in professional dry and wet cleaning in the Skopje area'
In control of business
Fresh Express tries to be a company that safeguards the interests of different stakeholders. It employs professional and ambitious staff that has the ability and commitment to develop and improve steadily. It offers its clients the most optimal and complete solutions. While doing this the company is still able to take care of the environment.
=